December 7, 2021
Alumni Updates Winter 2021-22
We are excited for what is happening in the lives of our alumni. Be sure to let us know of any changes in YOUR life!
CUSOP Alumni Map

We would like to update our alumni map for current students to identify the different locations of our alumni as well as for us to build community with our entire SOP family. To help us with our testing phase, would you be willing to allow us to use your contact information to be included on the map? If so, can you please add your name to this list. We are hopeful to have this up and running sometime in the spring! 
Awards
Ryley Uber, Pharm.D. '18 was recently awarded a grant from the Pennsylvania Department of Health. The grant will fund a clinical pilot titled "Implementation and evaluation of preemptive pharmacogenomics testing in an aging population." Learn more about this clinical pilot.
Career  Transitions
Josh Willoughby, Pharm.D. '16 –

Ambulatory Care Pharmacists: 

The Christ Hospital Health Network

 
Family News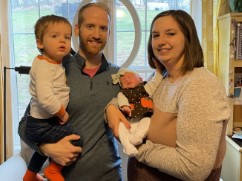 Congratulations to Nate Smith, Pharm.D. '17 and Ashley Smith, Pharm.D. '17 on the birth of Charity Janene on October 27, 2021.
Congratulations to Calvin Anderson, Pharm.D. '17. He and his wife welcomed baby girl Nevaeh on September 30, 2021.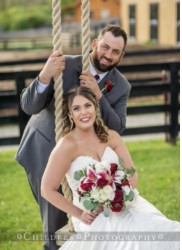 Jessica Amtower, Pharm.D. '17 and Kasey Wheelock were married on October 16, 2021. Congratulations Mr. and Mrs. Wheelock!
Posted in: Alumni Updates