May 19, 2020
To improve the Zoom experience for all Cedarville University users, Information Technology is making a change to Cedarville University Zoom accounts on Monday, June 1, 2020.  When accessing Zoom, some users may see the screen shown below: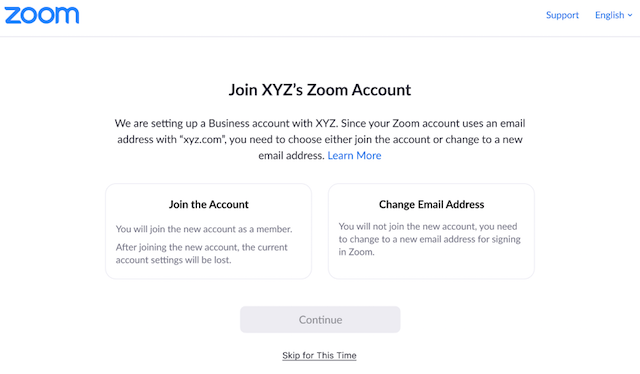 If this screen displays, please select Join the Account and then select Continue. Then, follow the instructions on subsequent screens. Please reference the detailed instructions at this page:  https://support.zoom.us/hc/en-us/articles/360035969131-Account-consolidation-with-associated-domains.
If you do not see this screen when accessing Zoom, no action is needed.
Posted in: TechNews