September 12, 2017
We are experiencing phone system issues. Information Technology technicians are working on the problem. If your phone is not working properly, perform the steps below to reset your phone:
Press the Menu button on the right side of the phone
On the keypad, enter 318
The screen will prompt "Are you sure?" Press the button under "Yes"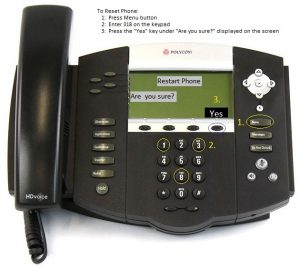 If you continue to experience phone issues after performing the reset, contact Information Technology at (937) 766-7905 from a different phone.
Follow us on CedarvilleIT Twitter for updates.
Posted in: TechAlert