December 1, 2020
Good news from the IT department in the midst of these stressful times!
24/7 Self-Service Password Reset
If you happen to forget your Cedarville University password, you will now be able to reset it easily on your own, simply by confirming your identity by email or an automated phone call or text message. For more information about this process, please check out our page on password resets: 
cedarville.edu/PasswordReset
.
Important: In order to make sure your information is correct, the next time you log into a Cedarville University-provided Microsoft service (OneDrive, Microsoft Teams, or Office 365), you will be prompted to verify and/or update the contact information we have on file for you.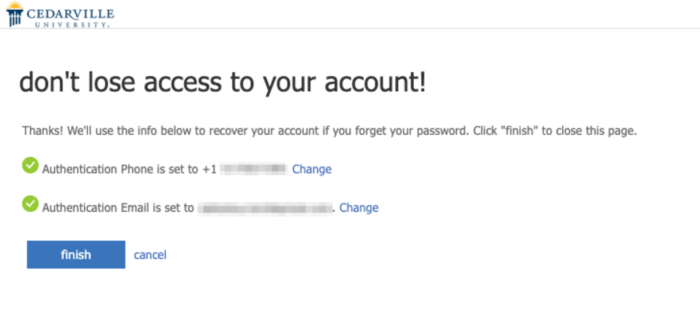 Easier Password Expiration (with opt-out!)
You will begin seeing this notice when logging into Cedarville online resources when your password is about to expire.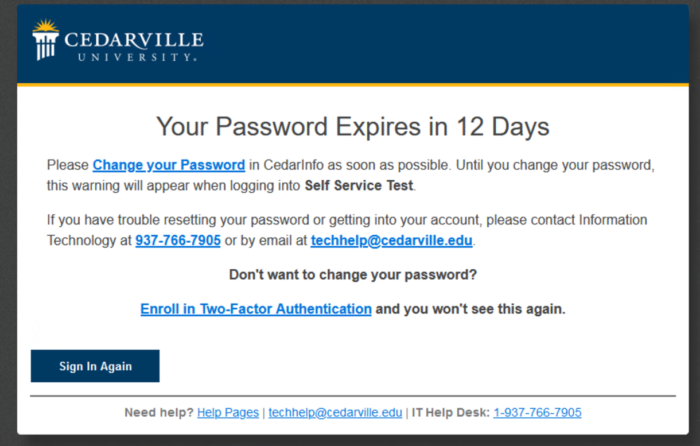 We've also provided a way to 
opt-out 
of password expiration: 
Set up Two-Factor Authentication
. After enrolling in Two-Factor Authentication, your password will no longer expire.
New Office 365 Login Experience
When logging into Microsoft Services (like OneDrive, Office365, or Microsoft Teams), instead of the CU-branded login page you are used to seeing (with the gray background), you will begin seeing this page: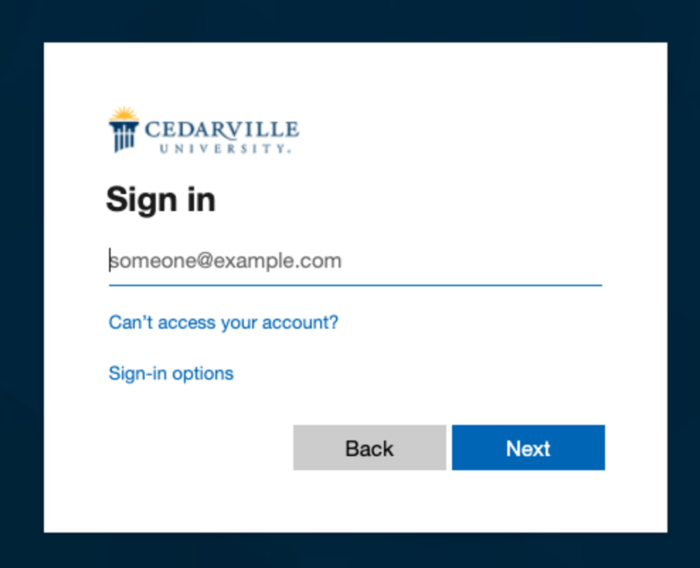 This change will allow automatic sign-ins to our new OneDrive storage platform when logging into any University-provided Windows computer.
Posted in: TechNews